I create my own WordPress Plugin to show the Information of my Counter Strike server.
To Install:
1. Download the Plugin and install it on your WordPress Site.
2. Add the Sortcute with your Server IP and Port on your Page .
Example:
[ csviewer ip="mydomain.com" port="26015" ]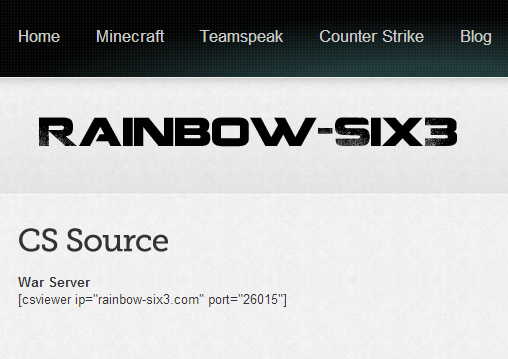 3. Now on the Page your Serverinformation will be displayed.